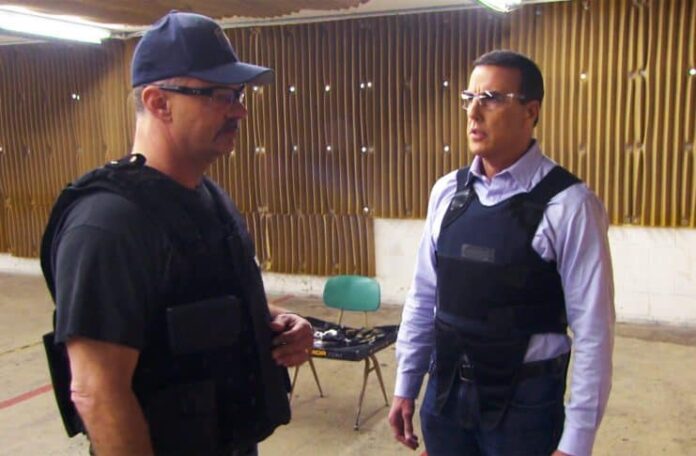 Zylon Body Armor Case Featured on "Whistleblower" Series
On Friday, August 17, 2018 at 10/9c, the CBS summer standout series "Whistleblower" featured the captivating story of Dr. Aaron Westrick, a whistleblower represented by Washington, D.C. qui tam attorney Stephen M. Kohn. Westrick went up against Japanese Fiber Manufacturer Toyobo and Second Chance Body Armor, the largest body armor manufacturer in the U.S. at the time, in a False Claims Act case that lasted 14 years. The qui tam lawsuit resulted in the United States recouping millions of taxpayer dollars, Toyobo alone paying $66 million to resolve claims of fraud brought by Dr. Westrick and pursued by Kohn.
CBS publicity materials describe "Whistleblower" as taking "a thrilling look into the real-life David vs. Goliath stories of heroic people who put everything on the line in order to expose illegal and often dangerous wrongdoing when major corporations rip off U.S. taxpayers."
"The CBS Whistleblower story demonstrates the courage and strength shown by Dr. Westick to face off against huge corporations to save lives," said Kohn who has a long history of representing qui tam whistleblowers and has helped establish important whistleblower protections. The show is hosted by Alex Ferrer, a former judge and police officer. According to the CBS website, each episode "introduces cases in which ordinary people step up to do the extraordinary by risking their careers, their families and even their lives to ensure others are not harmed or killed by unchecked, unethical corporate greed."
Dr. Westrick was the first official in the body armor industry to blow the whistle on bullet proof vests made from a material known as Zylon. His disclosures resulted in the decertification of Zylon vests by the National Institute for Justice and millions of dollars in sanctions obtained from Second Chance Body Armor ("SCBA") and Toyobo, the Japanese company that manufactured the Zylon material. Dr. Westrick also testified in the wrongful death case of Officer Tony Zeppetella, who was shot while wearing a Zylon vest. Dr. Westrick's testimony was the critical evidence that resulted in the jury awarding Zeppetella's widow $1.5 million in damages based on the failure of SCBA and Toyobo to warn police officers of the dangers from Zylon.
Westrick's disclosures ultimately resulted in the defective vests being forced off the market saving the lives of countless police officers, military and first responders. United States ex rel. Westrick v. Second Chance Body Armor, Inc., et al. (D.D.C. No. 04-0280 PLF).