Canadian Armor Ltd. is a manufacturer of ballistic protection items for security companies, military and law forces, as well as hunters and public in general.
The company has been operating since 2010, when it was officially opened. BodyArmorNews.com had the opportunity to interview Mr. Robert Razgoev, the CEO of Canadian Armor Ltd, to learn more about the company and the products they supply.
'An extra layer of life insurance'
"The mission is to protect people's lives," Mr. Razgoev said. "Knowing the situation in the world, people have become cautious. Especially after the pandemic, they don't know what tomorrow might bring"
"People are concerned for their safety now. We call it an extra layer of life insurance," Mr. Razgoev added, "Except you don't have to pay a monthly fee, it's a one-time thing. By counting our sales, I can tell you that the need for body armor in Canada has increased by over 65%."
Clients of CANARMOR are mostly the police and military forces of different countries. The Company has been providing the Ukrainian army with body armor during the war with Russia and they have been very successful in winning tenders to supply the Canadian government with their products as well.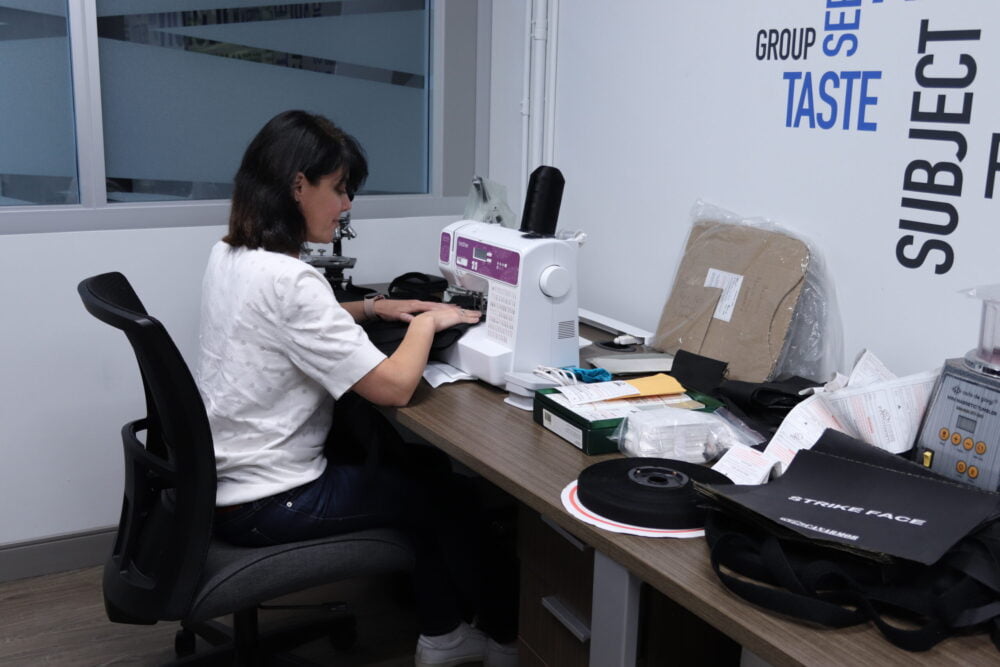 Their products include bulletproof vests and bulletproof plates of different protective levels. They also create ballistic helmets and shields. Recently, Canadian Armor Ltd has started to develop cut-resistant clothing as well.
The business of protecting people
"I'm from military background," Mr. Razgoev explained, "I was born in Armenia. Yeah. My grandfather served in the military and my father, his brothers and his sisters, they all served in the Armenian police force. Maybe that fact had impact on my decision as to what industry to choose.
"When I was a kid, I was dressing in uniforms and pretending to be a soldier. At school, I was the one who would protect those being bullied by other children. When I saw stuff like that, I was always there to protect them. Protecting and helping people was always in my nature. That's probably the thing that triggered me to engage myself into this kind of business. Because, after all, each and every life matters".