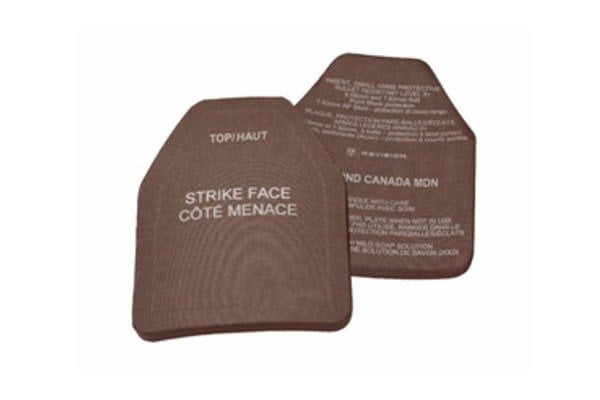 Revision Military, the global leader in soldier protection solutions, has won the competitive bid to supply the Canadian Forces with new, lighter weight ballistic plates. This body armor will provide troops with superior, highly durable protection while lightening their in-theatre load. Initial deliveries for this contract are anticipated for April 2014. The contract also includes 5 option years.
In addition to the Batlskin® Bullet Resistant Plates, the contract calls for the supply of special training plates along with a carrier in which soldiers can readily transport this equipment when it's not required to be worn.
"We are extremely proud that after several years of Research and Development on this program, Revision's bid has been selected to supply Canada's soldiers with plates that exceed the highest industry standards and the company's rigorous Quality Assurance Plans," said Jonathan Blanshay, CEO of Revision Military. "This contract will be fulfilled at Revision's Composite Centre of Excellence in Montreal, providing the DND with a Made-in-Canada solution. With significant investment in facility, machinery, equipment, and state-of-the-art ballistic testing laboratories, Revision has entered an exciting new phase of our growth strategy. We expect that this contract will be a springboard for gaining additional ballistic plate business from other advanced militaries in the coming months and years."
Beyond Bullet Resistant Plates, Revision currently supplies the DND with Ballistic Eyewear (both spectacles and goggles) as well as best-in-class helmets, all in service of protecting Canadian soldiers.