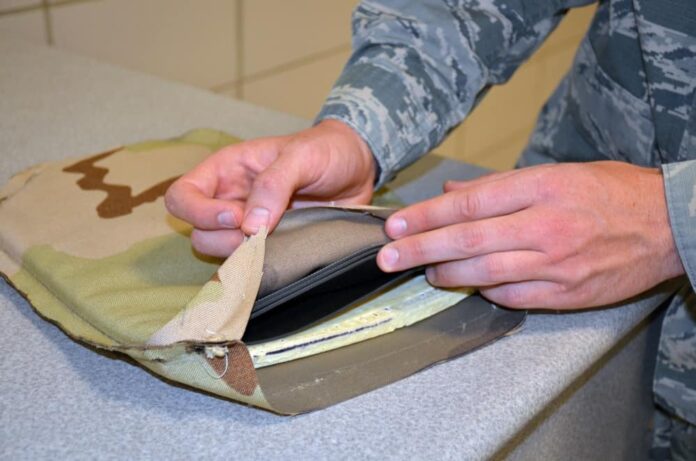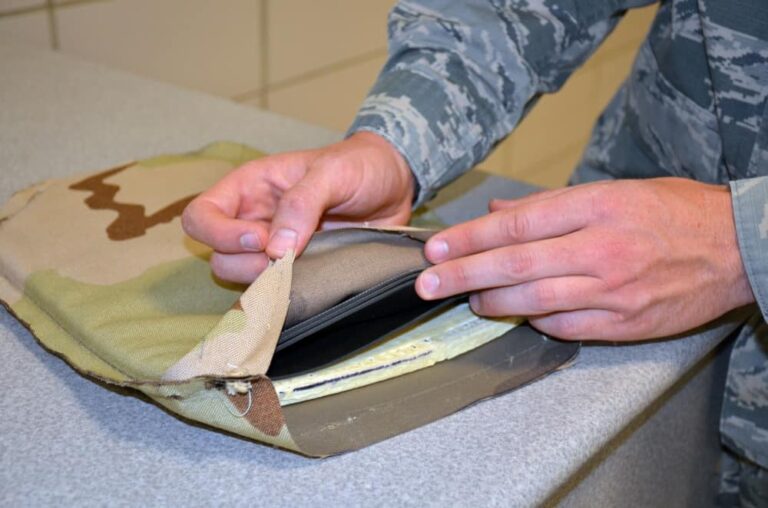 Lightweight And Flexible Body Armor For The Military Force Of The Future
In the line of fire, protective body armor plays a critical role in survival. Hard-plated, rigid and heavy—today's National Institute of Justice Type IV body armor—the kind that protects warfighters against armor piercing bullets– defends the wearer, but adds weight and bulk that a fast-moving operator could do without.
Engineers at the Air Force Research Laboratory are working to help change this.
"Battlefield airmen, special operations forces, pararescue troops….all of these individuals are trying to move fast and fit in tight areas, but they have this rigid, bulky armor to wear," said 1st Lt. Jason Goins, a materials research engineer in the Materials and Manufacturing Directorate, AFRL. "You can move faster and work more efficiently if you have something that moves and flexes with you."
Goins, along with fellow researchers 1st Lt. Lance Wilhelm and 2nd Lt. Mathew Couch, were approached by special operations forces who asked if they could develop armor that is lighter and more flexible, but still able to protect them in the field. If the team could develop something that could be worn undetectable under clothing, it would be even better.
Through a collaboration with the Naval Research Laboratory and the Air Force Special Operations Command, working through the directorate's JFWORX program which provides developmental opportunities for junior members of AFRL to lead and manage projects, the team delivered the special operator's requests—and vest prototypes that can do much more.