EnGarde body armor, the Photography Center, and Fundación Latitudes are pleased to announce their collaboration for the acquisition of FLEX-PRO IIIA soft armor ballistic panels and DeLuxe™ model textile carrier systems. The Photography Center, based in El Salvador, oversees the development of new and safer ways of engaging in open photography in high-risk Salvadoran and Central American areas.
Fundación Latitudes, in collaboration with the NGO Free Press, have chosen EnGarde to protect their photographers while they are performing their risky work in dangerous areas. One of the main reasons why both institutions opted for EnGarde according to Edgar Romero, Director of the Latitudes Foundation, is the high quality and ergonomic products that the Dutch company offers.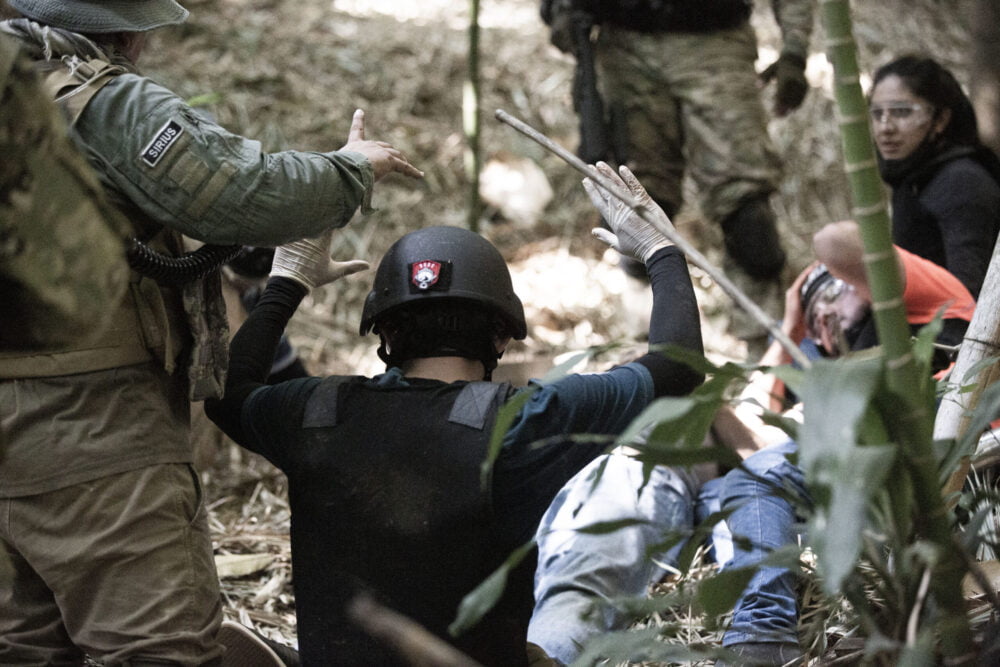 ''The combination of the FLEX-PRO IIIA model and the DELUXE carrier create a perfect ballistic vest that can be worn for long hours by our photographers. This flexible and comfortable solution can be worn by male or female photographers exposed to high-risk situations, '' said Edgar Romero.
EnGarde is dedicated to protecting the lives of those who risk their safety in dangerous situations. This collaboration with Fundación Latitudes has opened doors to expand the Dutch product line to more territories and establish more collaborations in different countries. Moreover, this collaboration has helped establish a close relationship with Free Press and the Salvadorian Photography center.
"We work every day to design the best vests available in the market." says Iwan Luiten, Marketing Manager at EnGarde. "To achieve this, we constantly innovate our products and remain using high quality materials. Our teams of engineers and designers put all their knowledge and expertise to ensure that our EnGarde products meet the most rigorous and high-quality standards to deliver our promised ballistic protection."The main goal of the company is to save lives, the reason why EnGarde keeps building global relationships. Hoping that more doors will continue to open with different foundations and organizations to keep on achieving its core mission.