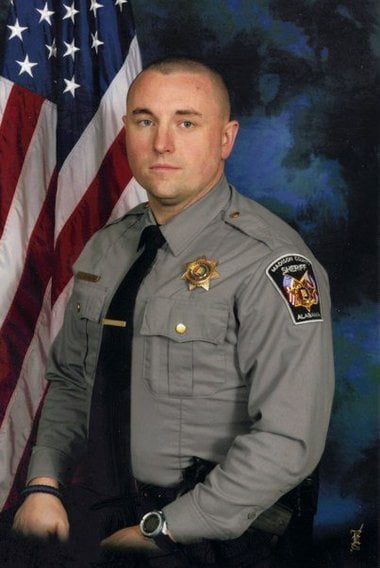 Madison County Deputy Brent Beavers would have instantly known what he was up against when Joseph Shriver got out of his car Monday night, knelt down and started firing his AK-47. "I've heard the AK-47 in multiple environments and it has a very distinct sound," Madison County Deputy Sheriff Chris Stephens said. "It's widely recognized by law enforcement. It has a sort of rat a tat tat sound, kind of a rattle.
"It's a terrifying weapon … one of the finest combat weapons of all time."
Police say Shriver fired at Beaver 12 to 15 times at the intersection of U.S. 231 and Joe Quick Road. Beavers was wounded and taken to Huntsville Hospital in critical condition, where he had surgery Tuesday and is recovering.
So, how did Beavers survive the savage gunfire?
Madison County Sheriff's Investigator Brent Patterson calls it "amazing, it's a miracle and I can't explain it. I'm not sure anybody can."