The contract, awarded in September 2023, initiates a two-year development phase, with the first delivery anticipated for 2025. In a forward-thinking move, this contract also includes a provision for a seamless transition to immediate pre-approved procurement upon successful completion of the development phase. This eliminates potential gaps in delivery timelines and ensures that CANSOFCOM members are equipped with the latest protective gear without delay.
We're incredibly honored to collaborate with CANSOFCOM and DRDC in redefining the future of hard ballistic plates. This contract is a testament to NFM Group's commitment to innovation and our relentless pursuit of safeguarding those on the frontlines", says Cyril Veillat, Director Body Armor Systems, at NFM's Product Integration Unit.
Reinventing Hard Ballistic Plates for Modern Warfare
NFM Group aligns with CANSOFCOM's core belief that its most valuable resource is its personnel. As the diversity within the Canadian Armed Forces continues to grow, there is an increasing need for ballistic plates designed to accommodate a wide range of body types.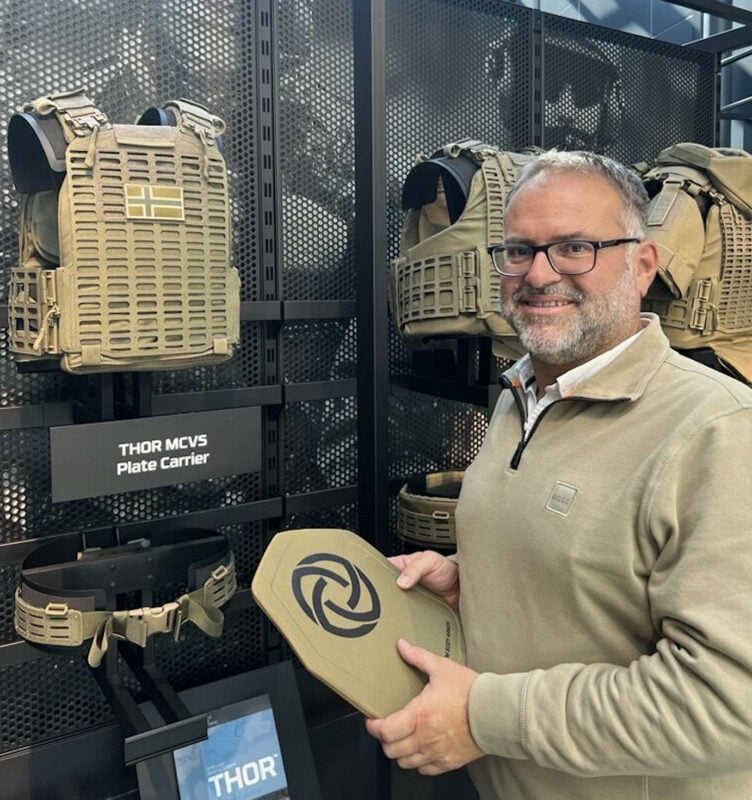 "Our upcoming hard ballistic plates will leverage cutting-edge materials and feature a revolutionary multi-curve design to fit various body shape, especially female ones. This enhances both fit and protection, safeguarding vital organs and points more effectively. Furthermore, the new plates will be lighter than their predecessors, fostering increased comfort, mobility, and functionality across varying roles, missions, and threat levels", says Veillat.
The design process will be data-driven, incorporating anthropometric data from diverse body types benefitting from DRDC's extensive expertise in personal protection and laboratory testing infrastructure. Rigorous testing before and after acquisition will validate that the new plates meet or exceed all ballistic limit requirements.
NFM's Advanced Capabilities in Ballistic Protection
NFM Group's vision is to protect individuals against both man-made and natural threats, regardless of the environment. Our Ballistic Department has specialized in end-to-end design and development of a wide array of ballistic protections since 2006, ranging from soft panels to hard plates and trauma protections.
"Our in-house ballistic test laboratory allows for immediate performance verification, accelerating the R&D process in a controlled environment. Utilizing unique, state-or-the-art technology such as FREC II, we've optimized our offerings to provide lightweight protection that supports mobility and enhances the survivability of frontline soldiers", says Veillat.
This contract marks a significant expansion of NFM Group's footprint within North America's Special Operations Forces community and serves as a pivotal moment in our growth strategy.
By fusing our innovative technologies and deep industry experience with CANSOFCOM and DRDC's insights, we aim to set new standards in ballistic protection and fortify our commitment to the safety and effectiveness of military and law enforcement personnel.