NFM Group is a Norwegian manufacturer of load-bearing protective clothing for soldiers and police officers. At Milipol Paris 2021, the company's stall displayed a range of new products, including the THOR load-bearing system. There were also two active-duty Norwegian soldiers present, wearing NFM's protective equipment.
BodyArmorNews.com had the opportunity to speak with Mr. Jon Gultvedt, Chief Revenue Officer at NFM, to learn more about the company and their goals.
The beginning
The company was formed in 1996 by 4 members serving in the Norwegian reserves. At the time, they thought that their equipment was not up to par, so they decided to seek out better equipment. This led them to develop and manufacture equipment which they saw fit.
NFM grew from textile production in Poland, to the acquisition of a company which developed and produced hard ballistic plates, to the development of soft ballistic armor and more recently, the development and production of helmets.
NFM's mission
"It's simple," Mr. Gultvedt explained, "Our slogan is what we do. We provide enhanced combat performance. 'Enhance' is simple. 'To enhance' is to make something better. Combat can be any situation that our customers find themselves in. It can be anything, from police officers typing on a computer and not getting impingement problems from ill-fitting body armor, up to stopping a projectile on a mission."
THOR Load-Bearing
When asked about NFM's most successful product, Mr. Guldvedt gestured to the THOR carrier, worn by all the mannequins. Named after the fiercest warrior of Nordic legend, this load-bearing carrier is designed to maximize the wearer's fighting abilities while protecting them.
This system was initially developed for the Singaporean armed forces due to specific issue which they faced in terms of thermal regulation.
"In Singapore it's very warm and humid," Mr. Gultvedt said, "so the issue they were facing was heatstroke. So, we had to develop a completely new type of system where the users can remove parts of the equipment which stop them from sweating in a proper way."
The body armor displayed at the stand was the version of the THOR carrier that has now been tweaked to fit the Norwegian armed forces as well.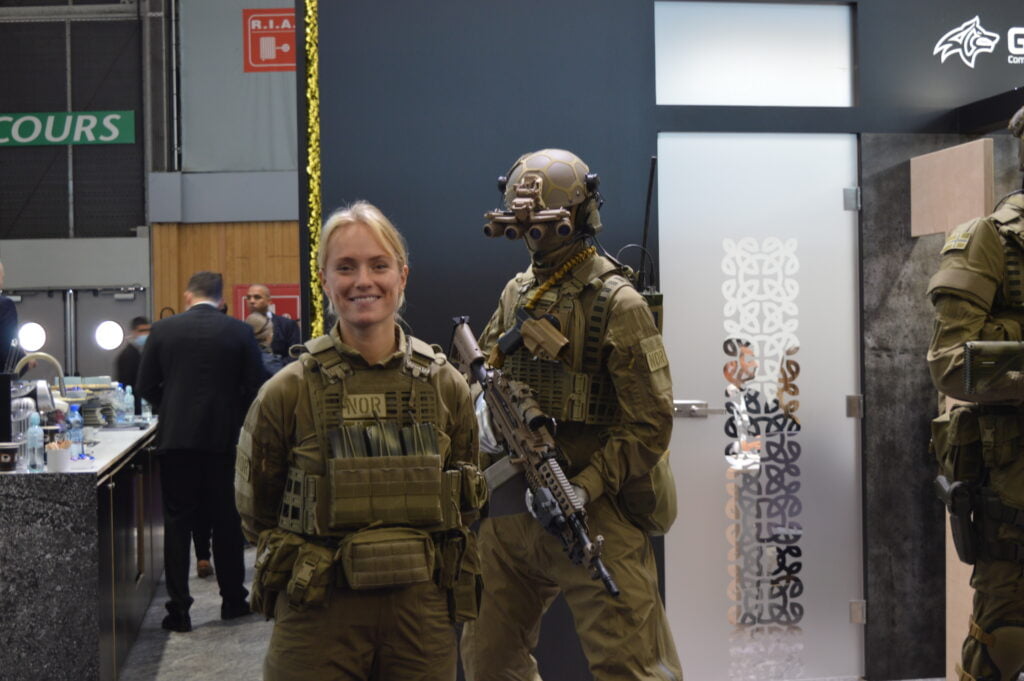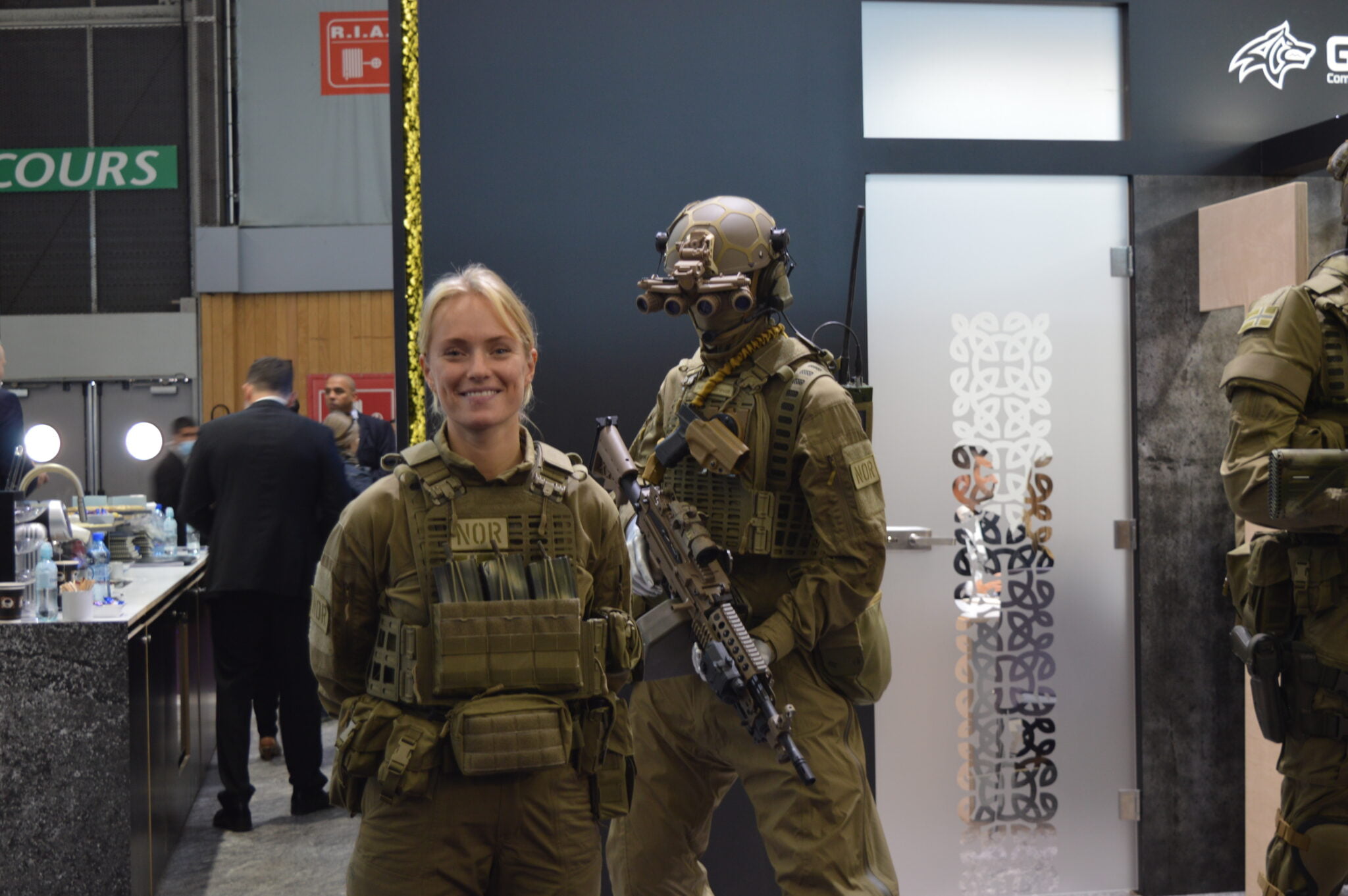 "We have added the possibility to fit a larger variation of human bodies," Mr. Gultvedt introduced NFM's developments, "For instance, now, it accommodates both male and female bodies. If you go into the ballistic elements, there are many changes. We have implemented a new form of pressing technology for the polyethylene, which means that we can achieve better performance at a lighter weight."
One of the active-duty soldiers present at the stall, a Norwegian Coastal Ranger, spoke of the benefits of the THOR system in an interview. He commented on the reduced pressure on his shoulders due to the design. Moreover, the quick release tubes make it easier for him to take the vest off quietly and instantly, rather than Velcro.
Shifting to greener methods
NFM, like other body armor manufacturers, has been taking steps to reduce their carbon footprint. The aforementioned pressing technology not only makes the armor more lightweight, but it is also reversible.
Mr. Gultvedt spoke of how this technology allows NFM to become more sustainable.
"We can provide a customer with a plate which has a warranty of ten years. After ten years, they can return the plates. Since the production process is reversible, we can strip the plate, remove the ceramic strike face, provide new backing and a new warranty for the plate. Essentially, we can give it a second life. This process is reversible and all the parts that are being used can also be recycled."
Keeping the soldier in focus
"For NFM, the important part is that whatever we develop and provide, we make sure the soldier is in focus," Mr. Gultvedt provided his final thoughts, "We base all our systems upon the most important interface – the user. We do not try to change the behavior of the user. We try to adapt the system according to the intuitive behavior of the user, and thus enhance their performance."