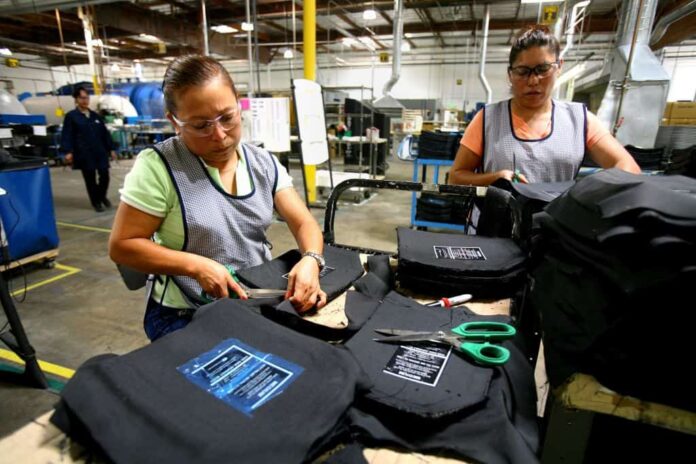 Ceradyne Inc. posted a steep third-quarter decline Tuesday as the ceramics products saw fewer orders for its lightweight ceramic body armor programs, prompting the company to reduce its 2009 outlook.
The Costa Mesa, Calif., company reported net income of $4.9 million, or 19 cents per share, down 74 percent from $18.8 million, or 71 cents per share in the prior year period. The latest results included a pretax charge of $1.8 million related to a loss on auction rate securities, which reduced earnings by roughly 7 cents per share. For the July-September period, sales sank 36 percent to $108 million from $167.7 million.
Analysts surveyed by Thomson Reuters, on average, were looking for a profit of 28 cents on revenue of nearly $110 million.
Ceradyne cut its previous 2009 guidance by 10 cents to 60 cents per share and also lowered its revenue outlook to $410 million to $415 million. That's down from its previous forecast of $420 million to $440 million.
The company saw fewer orders in the three-month period, bringing in a total of $100.5 million. As of Sept. 30, it had a total backlog of $156.3 million, down nearly 11 percent, from $174.9 million a year earlier.
Decline in lightweight ceramic body armor programs