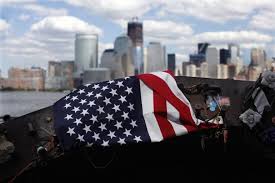 Europe Target As Tenth Anniversary Of 9/11 Approaches?
The question as to whether Europe is now seen as the soft-target battleground for militants, will likely drive conference debate at the forthcoming Counter Terror Expo, being held at London Olympia, 19-20 April, 2011.
London, 6 Oct 2010 – 
Intelligence Services are fearful that Islamist terrorists may be plotting a series of coordinated attacks against key targets in Europe.
Coming against a backdrop of increased military activity against suspected militant training camps in the Afghanistan/Pakistan border regions, the emergence of intelligence pointing to groups directly linked to al Qaeda having an aspirational goal to strike at western targets on home soil, as well as increased sensitivity generally as the tenth anniversary of the September 11 terrorist strikes looms on the near horizon, the fears have certainly focused minds.
They first emerged through reports in the US press late last month and speak of possible attacks at high profile locations. Such is the level of concern that numerous countries have now issued travel alerts and other warnings to their citizens travelling in the region.
Whether these fears are founded on more than just the general chit chat often overheard by the intelligence community remains to be seen.