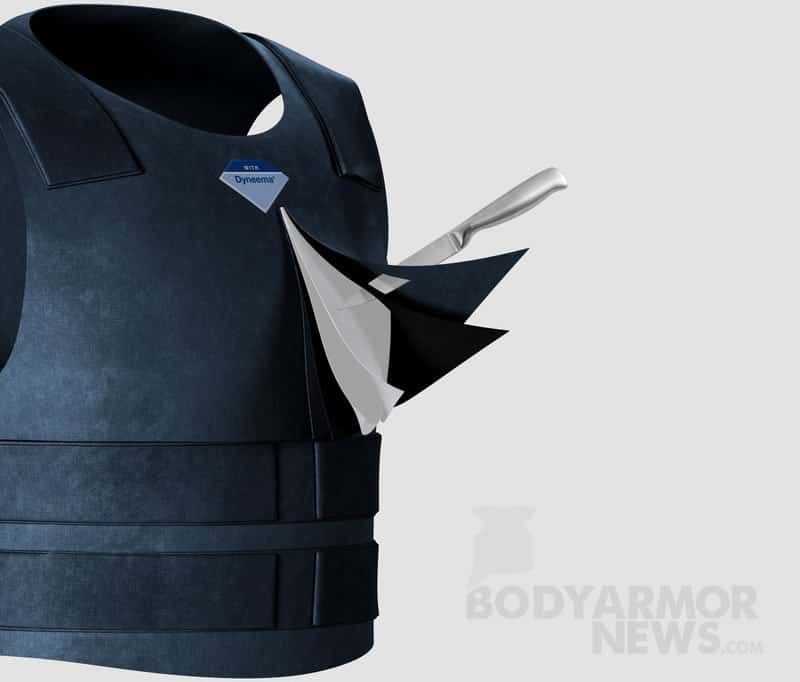 DSM Dyneema Produces Anti-Stab Technology For Vests
DSM Dyneema is the company behind the ultra-high molecular weight polyethylene fiber called Dyneema and is the global leader in the development of life-saving, high-performance fibers and materials.
Dyneema To Offer Anti-Stab Technology In Protective Vests
And, it's finally offering its latest protection gear: Dyneema Anti-Stab Technology. This technology is an anti-stab material for soft armor panels. Vests that include the Anti-Stab Technolgy can offer wearers also protection against sharp weapons like knives, shives and more with unsurpassed comfort, flexibility and lightweight.
This latest Dyneema technology can be added with the company's soft ballistic material, bringing the market a whole new level of multiple-threat protective gear. The company has been talking and working with Aegis Engineering LTD, the global developer in personal protective clothing, to develop the multi-threat prototype vest to ensure the new material meets the compliance of international standards. This includes the HOSDB Body Armor Standards designed for UK police.
According to Marcio Manique, DSM Dyneema's Life Protection global business director, improvement in anti-stab technology has been lagging for over a decade and the body armor industry was in serious need of an overhaul.
He said the company came up with the anti-stab technology to ensure the most protection against knife stabs, ensuring that law enforcement and military personnel are protected in even the most hostile environments. Manique said wearers will still get the freedom of movement, lightweight and all-day comfort that Dyneema has been highly recognized for.