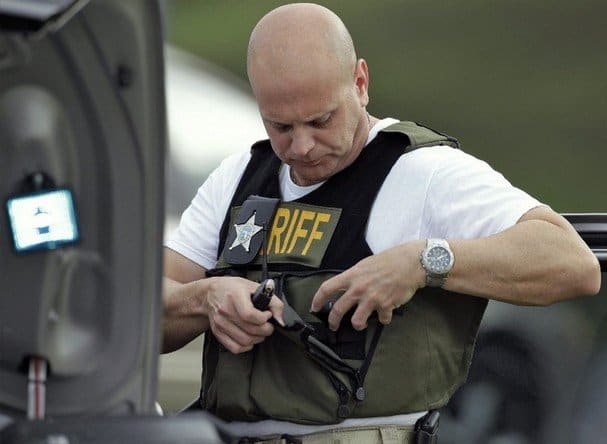 Worthington Council Discusses Use Of Body Armor By Officers
WORTHINGTON — Members of the Worthington Town Council believe their police officers should be required to wear bulletproof body armor when on duty. Right now, it's optional for officers to wear the bulletproof body armor, but the department does buy them.
Tuesday night, the town council discussed the issue and promised it would emerge again at a future meeting.
"I think with all of the recent problems that we've had around the nation, and right here in Indianapolis, I think you guys as part of the SOP (Standard Operating Procedures) that everybody should wear them while they are on duty all of the time," council president Gregg Roudebush said speaking to Town Marshal Dennis Conaway.
Conaway replied, "It's optional. When they wear bulletproof body armor they wear it. If you don't have bulletproof body armor on and something happens … there are some legal issues when somebody is forced to wear a piece of equipment. I think we need to find out the legal ramifications of that."
What is bulletproof body armor?
Bulletproof body armor is a protective garment which is designed to protect the wearer from the impact of bullets and shrapnel. Unlike body armor, which is made from hard plates, bulletproof body armor are made from soft materials and they are designed to be lightweight, flexible, and comfortable. Many in the field of law enforcement wear bulletproof body armor on the job to protect themselves, according to wiseGeek.com.
In Indiana, construction workers are required to wear helmets in dangerous situations. By law, everyone is supposed to wear seatbelts on the highway. However, in most departments, law enforcement officers are not required to wear bulletproof vests.