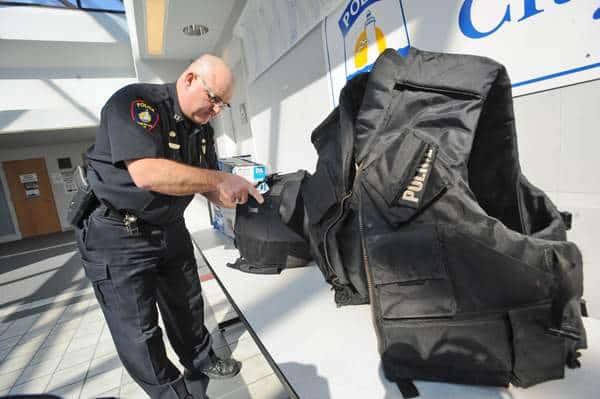 FOND DU LAC — A split second decision to wear a tactical vest in addition to the personal bulletproof vest he was wearing apparently saved the life of Fond du Lac Police Officer Ryan Williams.
The nine-year veteran of the Fond du Lac Police Department was responding to an alleged sexual assault report at 24 S. Lincoln Ave. the morning of March 20 when he was shot in the chest and shoulder with a deer rifle wielded by James Cruckson.
According to Dr. Raymond Georgen, medical director of trauma at Theda Clark Medical Center in Neenah, although the bullets pierced Williams' body armor, the vest helped slow the bullet and change the trajectory of the bullets, preventing a fatal injury.
Although fellow officer Craig Birkholz was also wearing a personal ballistic vest at the time, he died after Cruckson took aim from a second story window and shot the 28-year-old officer in the chest as he was exiting his squad in a nearby parking lot.
Citing the ongoing investigation, police aren't confirming whether or not the vest Birkholz was wearing that morning was designed to stand up to the caliber of weapon used against him.