Ace Link Armor, a body armor manufacturer, and distributor from Irvine, CA, has released their newest product – Skeletac Hybrid Bulletproof Vest. What sets this product apart from most other vests on the market is that it can be worn in either configuration (overt – covert) and still provide protection while being comfortable to wear all day long.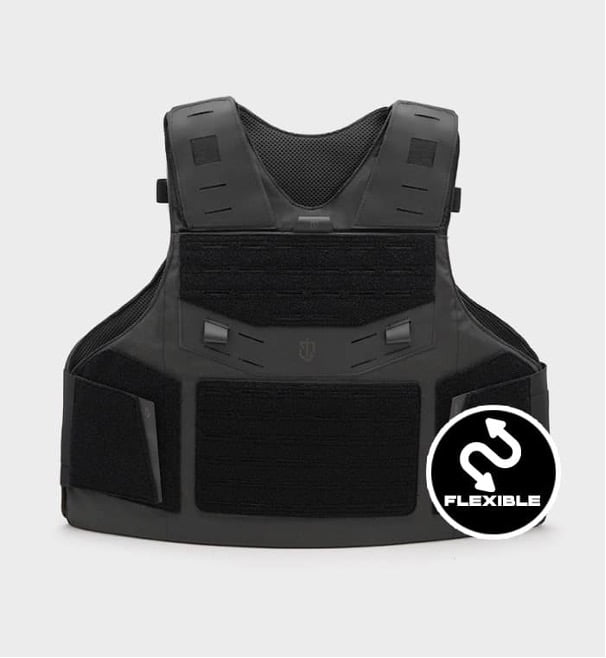 This versatile, comfortable carrier made out of durable Cordura Nylon and high-performance synthetic rubber can be worn both over or under clothing without any discomfort and it provides protection while still being lightweight and flexible enough to wear underneath anything from business suits to sweaters and hoodies. This makes it perfect for undercover work or tactical operations where you need the flexibility of wearing different types of clothing at different times.
This newest addition to the Ace Link Armor's line of protective products is available with MADE IN USA bulletproof and stab-proof ballistic panels designed for optimum protection and full mobility and comfort. The company offers ballistic panels in various levels of protection, including sought-after dual-protection panels that provide both, bulletproof and stabproof protection.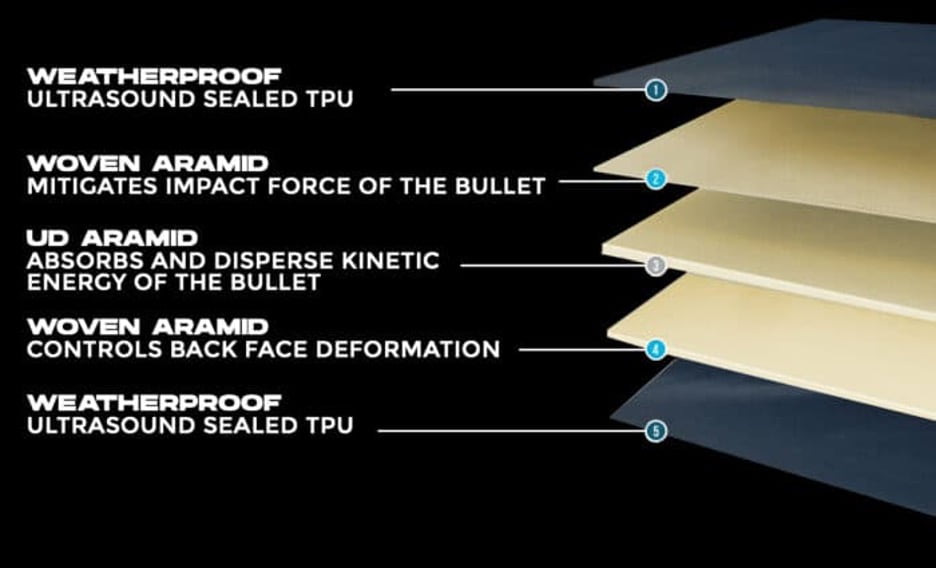 A bulletproof vest is an essential piece of equipment for any police officer but bulletproof vests can be bulky and uncomfortable to wear all day long. That's why The Skeletac Hybrid Bulletproof Vest is available with the one of thinnest and most flexible ballistic panels available on the market – Aramid Flexcore®. These ultralightweight NIJ IIIA ballistic panels are made using a combination of UD and woven aramid fabric and thanks to their unique construction, Flexcore is one of the lightest ballistic panels on the market making it perfect for fitting within tactical gear or undercover operations.
"We are proud to offer this product which will provide our customers with even more options when it comes to safety," said Ace Link Armor CEO Jakub Dabrowka. "Our Hybrid Bulletproof Vest combines the best of both worlds by providing officers with a lightweight, comfortable vest that can be worn under or over their uniforms. The Hybrid Vest is just as effective as traditional vests at stopping bullets, but it feels more like wearing a shirt or jacket than carrying around heavy body armor."
Hybrid Bulletproof Vest showcases a number of unique features not available in other bulletproof vests. It is compatible with the Skeletac Kangaroo Magazine Pouch and accommodates front and back hard armor plates for upgraded protection against rifle rounds. Laser Cut hook and loop located on the front of the vest allows for easy mounting of various accessories and ID patches. Two swift clip buckles make mounting any front flap fast and easy.
The Skeletac Hybrid Bulletproof Vest is a new product that provides police and security officers with the best of both worlds. It's one of the sleekest designs and it's also the only truly hybrid bulletproof vest on the market today. It provides multiple choices for those wearing it, including a choice between ballistic and stabs protection as well as different sizes to accommodate any body type. Plus, this innovative product looks great! If one is looking for an excellent protective garment that won't compromise style or comfort level at work all day long, this might be ideal product.