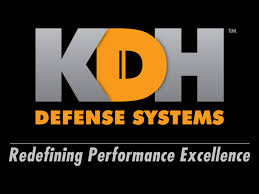 KDH Defense Systems recently announced the release of four National Institute of Justice-approved ballistic body armor models. KDH is a prominent producer of American custom-made body armor solutions for various entities including but not limited to:
– Law enforcement
– Military
The new ballistic body armor models can be bought immediately in various strategic and concealable body armor conformations.
KDH's National Sales Director Paul Larkin said the company is delighted to have received the NIJ notices including two Level II endorsements for the male and female body armor models and two Level IIIA endorsements for the male and female body armor models. Larkin said the company presently has 11 models that's been certified under NIJ .06 Standard with other models still waiting for endorsement.
KDH Chief Executive Officer Dave Herbener said the company, with the new and upcoming certified packages, can give various entities protection from possible threats – whatever level – they could come across in their job.