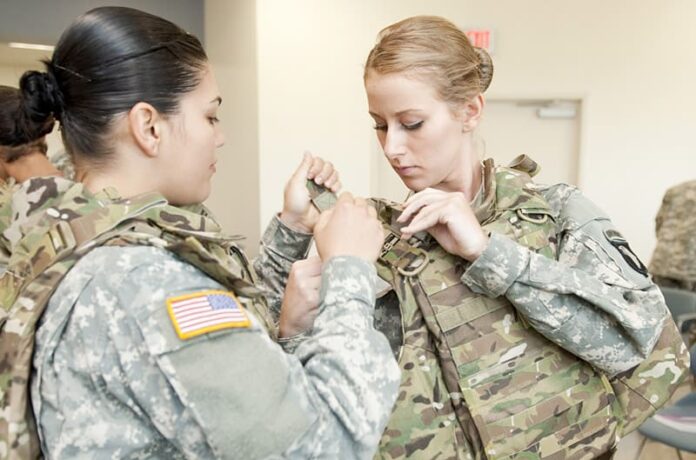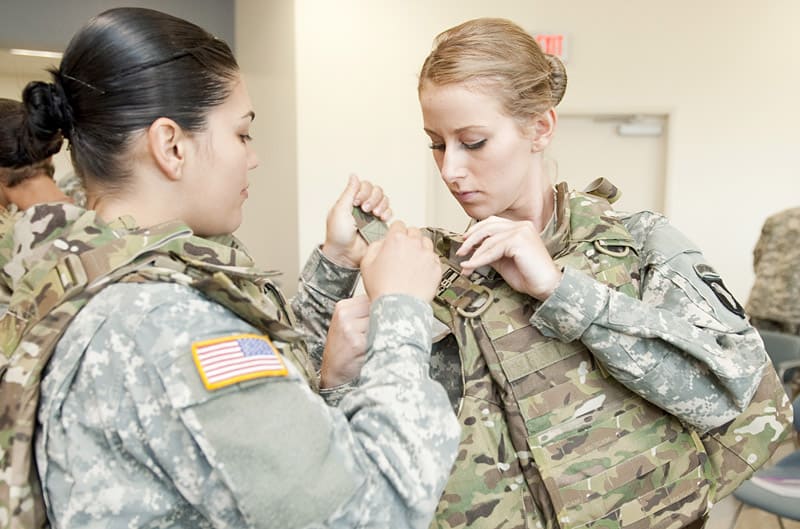 Pentagon Is Pushed To Develop Improved Fit For Female Body Armor
When Natasha Young deployed to Iraq in 2007, she was the gunnery sergeant for a Marine Corps Explosive Ordinance Device company. Responsible for delivering much-needed supplies to units throughout violent Anbar Province in western Iraq.
Body armor had been in tight supply during her first deployment to Iraq in 2005. But by 2007, the issue was quality, says Ms. Young, who finished her Marine Corps career in 2011 as a staff sergeant with 12 years of service.
"The stuff that you could buy online, on the commercial market, had a better safety rating, more coverage, a better fit," she says.
This was doubly true for female troops using military-issued body armor.
"It's not designed for a woman, so it's uncomfortable and it fits improperly," adds Young.