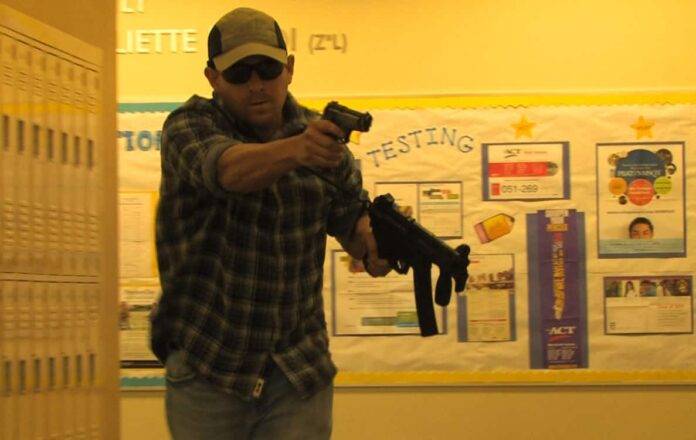 It wasn't long ago that if you were wearing a ballistic resistant vest, you could be pretty confident that you were protected against most situations where a gun was involved but those days are drawing to a close. According to a Texas State University report active shooters going on a rampage are employing weapons with greater firepower that, in some cases, are more than a match for the type of ballistic resistant vest being worn by many police departments and law enforcement agencies.
The new more powerful weapons, some available in big box retail stores, are touching off an arms race in unlikely places among individuals with widely disparate motivations. While it might be understandable that law enforcement would want to upgrade their body armor and ballistic resistant vest there are many actors in the arms upgrade drama, including a few you might never expect.
The Shooters Themselves
At least two active shooters in mass casualty events were wearing body armor and one of those was able to stop bullets from high-powered rifles. When people toying with the idea of going on a shooting spree are doing research, that search now more often includes a ballistic resistant vest. They know they might encounter police or armed security and rampage shooters are gearing up before heading out.
While the crime of passion mass shooters, the ones storming into a spouse's office and opening fire, may be impulse driven the most deadly variety are careful and methodical in their planning. They're carrying multiple weapons, wearing body armor and are expecting resistance. James Holmes, the shooter in the Aurora, Colorado, theater massacre even when to the trouble of boobytrapping his house before leaving for his shooting spree. Just because spree shooters are mentally unbalanced doesn't mean they're not capable.
In practical terms that may mean law enforcement equipped with small caliber handguns and lightweight body armor may be facing a new breed of armored spree killer carrying heavy caliber military-style weapons and a large quantity of ammunition.
Survivalists with a ballistic resistant vest