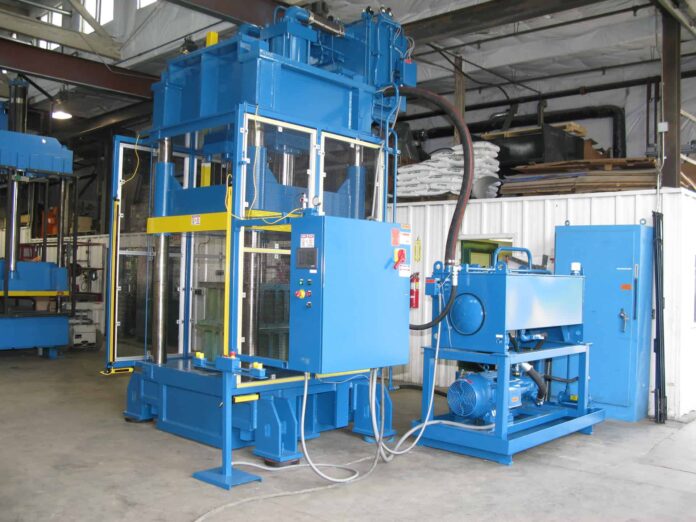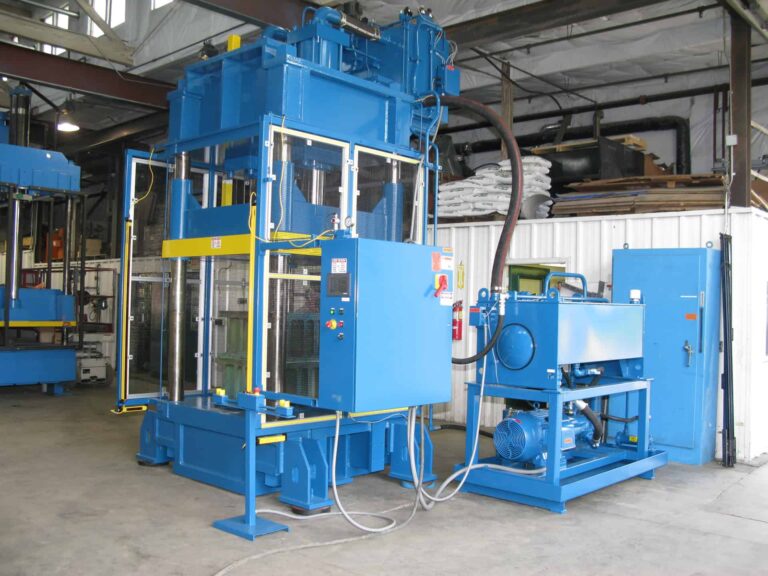 Second hand Hydraulic Presses for Armor are offered by Icon
Located on the southeast side of Grand Rapids, Michigan is Icon Industries, Inc.
For the past 30 years Icon has been buying and selling used industrial equipment with a particular focus on hydraulic compression molding presses. The presses can be purchased as-is or as a complete turn-key package including new controls; new hydraulic systems; new guarding; etc… In the early days most of Icon's customers haled from the rubber molding industry. Over the years that has changed to where many customers come from the composite industry. Several years ago Icon was approached by a manufacturer of composite armor and asked to put together a package of five 500 ton presses. Since then Icon has built press systems for several companies that make composite body armor, helmets, vehicle armor and transparent armor. The presses have ranged from 50 tons to over 1000 tons.
Pete Spiering is Icon's Sales & Marketing Manager. "If we have a press in stock that meets the customer's parameters, we can put together a package that gives the customer a state-of-the-art press for a fraction of the cost of new." Icon can also rebuild/refurbish presses already owned by an armor manufacturer if they are willing to send the machine to Grand Rapids.
"We don't claim to be experts in composite armor, but we are experts in hydraulic presses. The electrical and hydraulic systems that we build are proven to give our customer's long and reliable service. We are proud to do our part in the effort to protect those involved in law enforcement and the military."
Icon currently has over 600 hydraulic presses in stock which are all described on its web-site: www.iconindustries.com