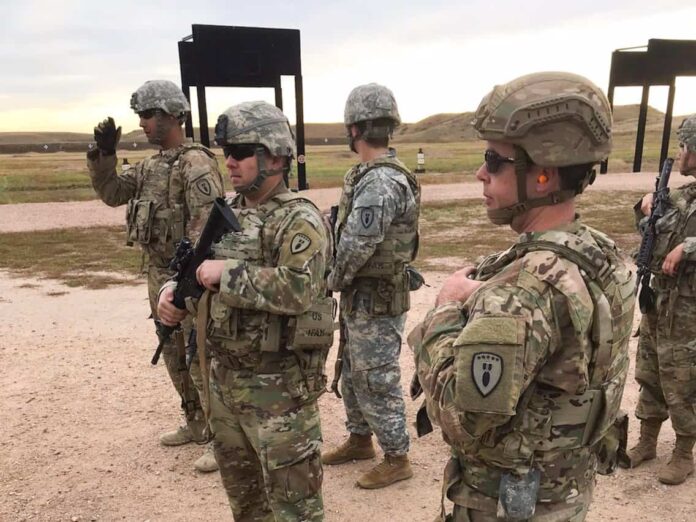 The U.S. Army is quickly moving forward with its commitment to outfit soldiers with new and improved body armor that is a whole lot lighter. Thanks to a major change of direction by the Army, soldiers may be wearing the new gear by year's end.
The Modular Scalable Vest (MSV) will replace the Improved Outer Tactical Vest (IOTV), which has been in use since 2008. The MSV will weigh 25 lbs., which is 5 lbs. lighter than the IOTV, even with ballistic plates loaded in.
How were they able to shave off so much weight while designing a vest that provides more scalability and better protection? The U.S. Army decided to make a change in ballistic materials sourcing.
U.S Army No Longer Relying on DuPont Kevlar®
For many years the U.S. Army has relied DuPont Kevlar® and Teijin Twaron®, both aramid-based ballistic materials, for its soft armor panels. Because DuPont Kevlar® was unable to comply with the lighter weight specifications for the MSV, they were out. But, Teijin Twaron® was able to comply.

The Army's policy is to never rely on just one ballistics materials manufacturer. For the first time ever the Army made a change, deciding to try DSM's Dyneema® and Honeywell's Spectra®. Both are made of ultra-high-molecular-weight polyethylene, a stronger yet lighter weight alternative.
Ultra-high-molecular-weight polyethylene is a type of thermoplastic polyethylene with far more impact strength than any other currently made thermoplastic. This incredible strength comes from its extremely long molecular chains, making it the ideal ballistics material.
It's long been rumoured that Aramid manufacturers somehow influenced U.S. Army requirements so that ultra-high-molecular-weight polyethylene materials were unable to qualify for body armor. As a result, Dyneema® and Spectra® were not considered for use in U.S. Army vests before now.
DuPont Closes its "New" Cooper River Facility
DuPont spent $500 million opening its Cooper River Kevlar manufacturing plant near Charleston, S.C. in 2011. In 2017 DuPont was forced to close the doors on their relatively new facility.
The breaking point came when the U.S. Army realized the threats soldiers were now facing required more advanced body armor. For soldiers to do their job they needed body armor with more flexibility. It also needed to be scalable so that it could be easily adjusted according to the type of threat anticipated. The Army was also insistent on lightening the load for soldiers. This is why they set the specifications for the Modular Scalable Vest at no more than 25 lbs.
Advanced Features of the MSV
Prior to the Improved Outer Tactical Vest (adopted in 2008), soldiers wore the Interceptor Multi-Threat Body Armor System (IBA). The IBA was standard issue from 2001 through 2007. Fully loaded the IBA weighed 33.1 lbs., the IOTV weighs 30 lbs. and the MSV will weigh 25 lbs.
A unique and much needed feature of the MSV is its Torso and Extremity Protection (TEP) system. This includes the blast pelvic protector worn over combat boots to protect the thighs and groin. TEP also includes a load distribution system. Soldiers will now wear a battle belt that they can strap items onto. For example, instead of carrying a radio on their vest they can transfer the weight onto their hips.
The scalability of the MSV goes from Tier 1, which is just the basic concealable carrier with soft armor ballistic inserts, to a fully loaded Tier 4 that incorporates the tactical carrier, shoulder pads, soft armor ballistic inserts, small arms protective inserts (SAPIs), enhanced side ballistic inserts (ESBIs), ballistic combat shirt, the blast pelvic protector and load distribution system.
The Door is Now Open to Competitors
The moral of the story is that nothing stays the same. This is no more apparent than in the soft body armor industry. Kevlar® is simply no longer the gold standard for body armor. Unfortunately for DuPont, these are the realities of business. In order to stay in the game every business owner has to continually keep up with technology and new developments in their industry. Otherwise, you leave the door wide open for your competitors.